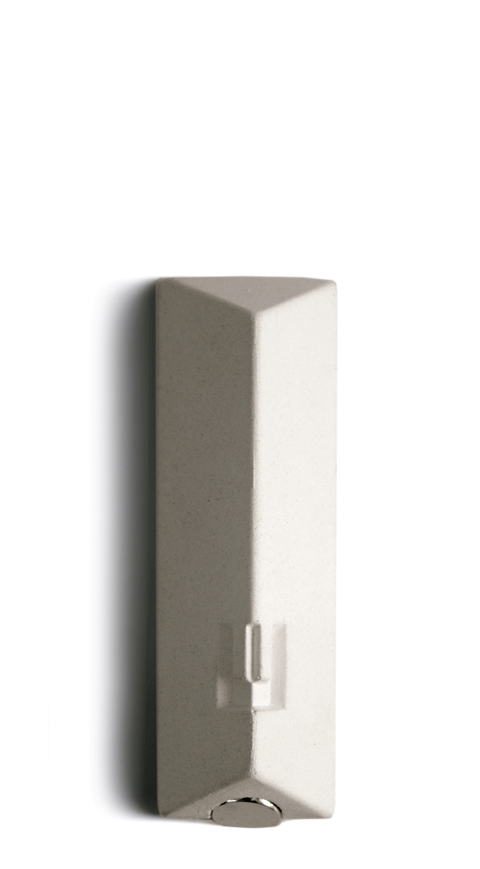 Mezuzah - Concrete and Metal
The Mezuzah is made out of two pieces. The durable concrete cast slides over the metal scroll holder which is mounted onto the door frame. The ש (Shin) letter is recessed from the surface of the concrete. The mirror finish of the nickel plated pewter stands as contrast to the warm textural quality of the concrete. This modern design places a concrete object back into its original architectural context. The clean minimalist design make a Judaica  / home decor item that combines between religious artifacts and contemporary design.
The Jewish Museum in New York purchased the ceMMent Mezuzah and the ceMMent Menorah for their Permanent Collection in 2008.
HAND MADE. Colors of concrete may vary.
Materials: Concrete, Nickel-Plated Pewter.
Item Dimensions: W ⅝" x L ⅞" x H 4⅝" / W 1.6cm x L 2.2cm x H 11.8cm
(Item code: M1 / M1W )
This small Mezuzah is suitable for a 6 cm parchment.
To add a Kosher scroll click here.