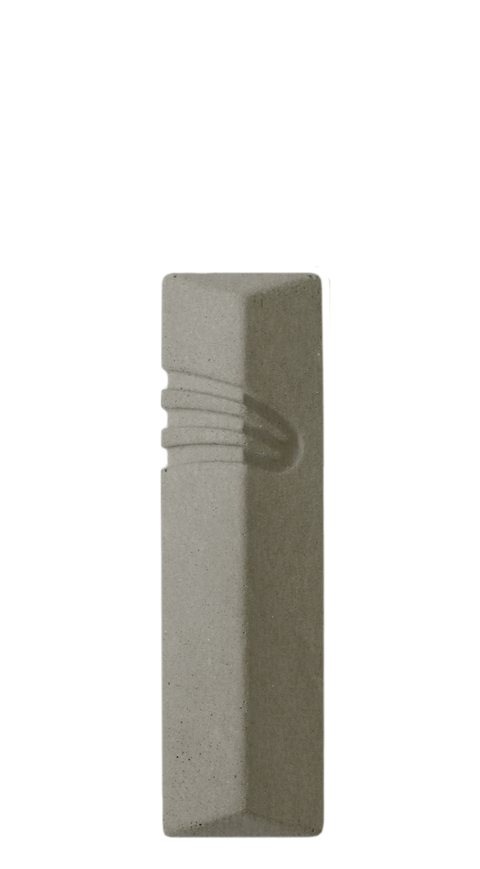 Mezuzah - Diagonal "ש"
In this modern Mezuzah design the Diagonal ש (Shin) shape letter is gently wrapped around the geometric triangular Mezuzah surface. 

The clean minimalist

 design make a Judaica  / home decor item that combines between religious artifacts and contemporary design.
Materials: Gray Concrete / White Concrete, 3M Double Sided Tape.
HAND MADE. Colors of concrete ma
y
v
a
ry.
This Mezuzah comes in one size and is suitable for a maximum 10cm scroll .
Item dimensions: W 1 1/2" x L 7/8" x H 5 1/4" / W 3.8 cm x L 2.2cm x H13.3cm 
(Item code: M4 /M4W)
To add a Kosher scroll click here.